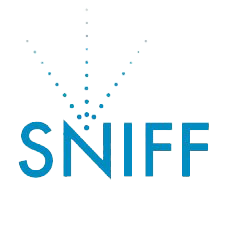 The Study of Nasal Insulin to Fight Forgetfulness
The SNIFF study enrolled 289 individuals with memory problems to evaluate whether or
not insulin is helpful in treating these and other symptoms related to Alzheimer's disease. There
were two phases of the study – a first phase in which individuals received either insulin or active
placebo for 12 months, and a second phase in which all participants received insulin for an
additional six months.
Results from the first phase of the study – in which participants received either insulin or
inactive placebo – were presented to and reviewed by investigators during the fall of 2018. These early results suggested that insulin does not improve individuals' thinking abilities. Now
that we have finished the second, open-label phase during which all participants received
insulin, we are able to share the overall results with participants and let them know whether they received insulin or placebo in the first phase of the study.
Unfortunately, the results from the second phase of the SNIFF study are similar to those from
the first phase. Even though all participants in the second phase received insulin, there appears
to be no benefit in terms of improved function or memory from receiving treatment.
Although the results of the SNIFF study did not show an advantage on memory or daily
function for individuals treated with insulin, some results suggest that the way insulin is
delivered to the brain might make a difference in whether or not it is helpful. Additional
research is needed to investigate this possibility further and is being planned.
We cannot thank participants enough for their commitment to the SNIFF study. Because of their participation, we better understand the potential value of insulin as a therapy and have
identified areas that deserve further investigation.