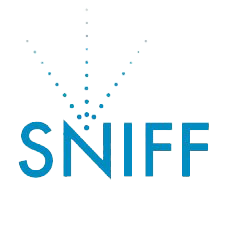 The Study of Nasal Insulin to Fight Forgetfulness
A Study to Evaluate the Impact of Nasal Inhaled Insulin in Participants with Mild Memory Impairment and early Alzheimer's disease
The purpose of the SNIFF study is to find out whether insulin, similar to that used for diabetes but administered as a nasal spray, improves memory in adults with a mild memory impairment or Alzheimer's disease (AD). The rationale behind the study is growing evidence that insulin carries out multiple functions in the brain and that poor regulation of insulin may contribute to the development of AD. Insulin resistance, reduced cerebrospinal fluid insulin levels, and reduced brain insulin signals have been found in AD patients, suggesting that a therapy aimed at correcting these deficiencies may be beneficial.
In this study participants will be given a nasal spray device with either insulin or placebo. Participants will be randomly assigned to the treatment or the placebo group for 12 months followed by six months in which all participants will receive insulin. During the first 12 months neither study participants nor study staff will know who is receiving active treatment and who is receiving placebo.
We are looking for 250 adults diagnosed with amnestic mild cognitive impairment (aMCI) or early AD who would like to participate. The study will take place at about 30 research clinics nationwide. Scientists have learned that MCI has several subtypes. In the most common subtype with high probability of progression to Alzheimer's disease, memory loss is the most prominent feature (other types of MCI feature other types of cognitive problems).
"We call the condition of memory impairment alone amnestic Mild Cognitive Impairment (aMCI)," says Dr. Ronald Petersen, director of the NIA-funded Mayo Alzheimer's Disease Research Center.  "Researchers are particularly interested in the brain changes and memory loss of aMCI, because more people with this condition go on to develop AD than do people without it. We don't yet know for sure whether aMCI is a separate condition or a transitional stage between normal aging and AD."